Michele Fiori had two months ago announced a new edition of his VectrexWraps. In addition to the combination Protector / Y.A.S.I. (Defender/Space Invaders) of the year 2007 it is now pure Protector- give and Y.A.S.I. wraps and a new Scramble Wrap.
Just to remind: The VectrexWraps be applied to the Vectrex console and make the black box an attractive piece of jewelry in the style of the original Arcades. After the first announcement of VectrexWraps it was quiet, but orders the last two weeks have been completed and recently the presses had to do with the new edition of the Vectrex Wraps: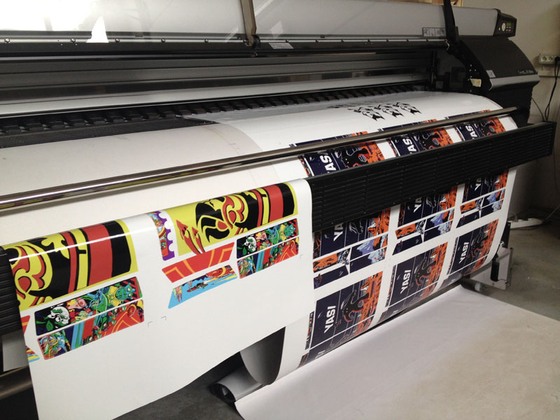 Michele Fiori still takes orders for the current edition. Michele's contact information and numerous pictures of the beautiful Wraps finds her on Michele's website. Im Vectorgaming Forum prices and shipping costs are listed. If there is demand, there may be additional requirements later. Designs like Berzerk, Vector Pilot and perhaps Vectrexians are loud Michele in planning.
Thank you very much, Michele, for beautiful Wraps! Now there is another reason for the second- or third-Vectrexkonsole…