started on 06. July 2013: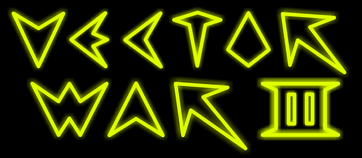 From 8. August to 25. August glowing not only the barbecue coals, but also the Vectrex consoles: For the third time the Vector War takes place. Vectrex players around the world compete for the title.
Rob March, Represent the retro platform http://www.retrocademagazine.com carries the vector of War III. They will play a total of 13 games. Which games will be there, decide the player himself: Currently, the Forum des Retrocade magazine finds the choice of games instead.
The Vector War is not only 'what experts, but for all the Vectrexbesitzer
have fun playing and want himself and measure at other. It is
a good opportunity, the games to pull off the shelf and the
to experience video games as in the 80s: Yourself more with the more simple games
deal to improve de gradually and then eventually to a
herauszukitzeln or other highscores. However, a hurdle to the set threshold scores (thresholds) represent, you have to achieve, to participate.
Who just Vectrex games so far calls his own, can significantly increase its number matches with a Multicart and is ready to keep up the Vector War III. A 72-in-1 Multicart is of inter alia Andre Coleman offered.
More information in English Retrocademagazins Forum. Join – play with!
___________
addendum on 05.08.2013:
The game selection is completed, be in Vector War following 13 Games are played:
Bedlam
Berzerk
Cosmic Chasm
Flipper Pinball
Fortress of Narzod
Hyper Chase
Pole Position
Scramble
Space Frenzy
Star Hawk
Star Trek
Vectrecians
Vector Pilot
How are written all the original title in the 72-in-1 Multicart. Alternatively John Donzila has all the original title and Space Frency to download provided, Space Frenzy can also be found as a cartridge at John Donzila. Vectrexians and Vector Pilot are from the pen of Kristof Tuts and are Kristof's website available.
In three days it starts…
____________
addendum on 26.08.2013:
The Vector War was again exciting and in particular the first three places highly competitive. Winner of Vector War III was Chainsaw.
The places 1-5 Overview:
1. Chainsaw (99.57%)
2. Desfeek (97.93%)
3. rapetou33 (95.55%)
4. hcmffm (83.22%)
5. knaagi (61.40%)